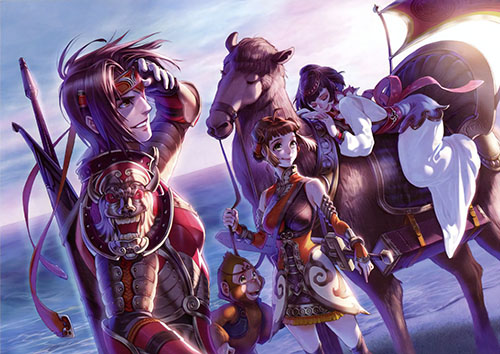 Hello,
This is Origin Online.
Five years ago, we started an exciting journey, not knowing where the road would take us. Today, we stand at a milestone, celebrating five thrilling years of Origin Online. This journey wouldn't have been possible without you, our dedicated and passionate community of players. We want to take a moment to express our deepest gratitude for your unwavering support and enthusiasm.
From the very beginning, our vision for Origin Online was to create a vibrant, interactive world brimming with adventure and camaraderie. Over these past five years, you've not only been players in this world – you've become part of its very fabric. The friendships forged, the alliances built, the epic battles fought – every experience has contributed to the rich tapestry of Origin Online.
In this bot-free environment, each achievement, each victory has been truly earned, not handed out. We are proud to have fostered a space where real players – not bots – shape the world and its history. Your authenticity and engagement make Origin Online the thriving, dynamic universe it is today.
We also want to acknowledge your patience and support as we've worked to provide consistent updates and improvements. We are committed to nurturing this world we've built together, ensuring it continues to evolve and surprise you, keeping your adventures fresh and exciting.
As we reflect on these five remarkable years, we are filled with a sense of wonder and gratitude. But this isn't the end – it's just the beginning. The road ahead is long and full of uncharted territories. New adventures await, new friendships are to be made, and new stories are waiting to be written.
Here's to many more years of exploring the captivating world of Origin Online, experiencing epic adventures, and creating lasting memories together.
Thank you for being a part of the Origin Online family. We can't wait to see where the journey takes us next.
Happy 5th Anniversary, Origin Online Adventurers!
P.S. Don't forget to join us in the 5th Anniversary celebration events. More information will be posted at our website Playorigin.com within the next few days!
Best regards,
The Origin Online Team